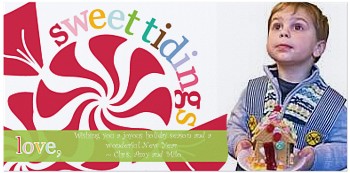 Extra Sweet Tidings Holiday Card
Create custom Christmas cards this holiday at Shutterfly.

This is one of the three holiday cards I designed (and will maybe send out) this year. I love online cards and found this one to be especially "sweet" with Milo's little face showing how proud he was of making the gingerbread house.